Sharron Carson
"Empowerment through Connection"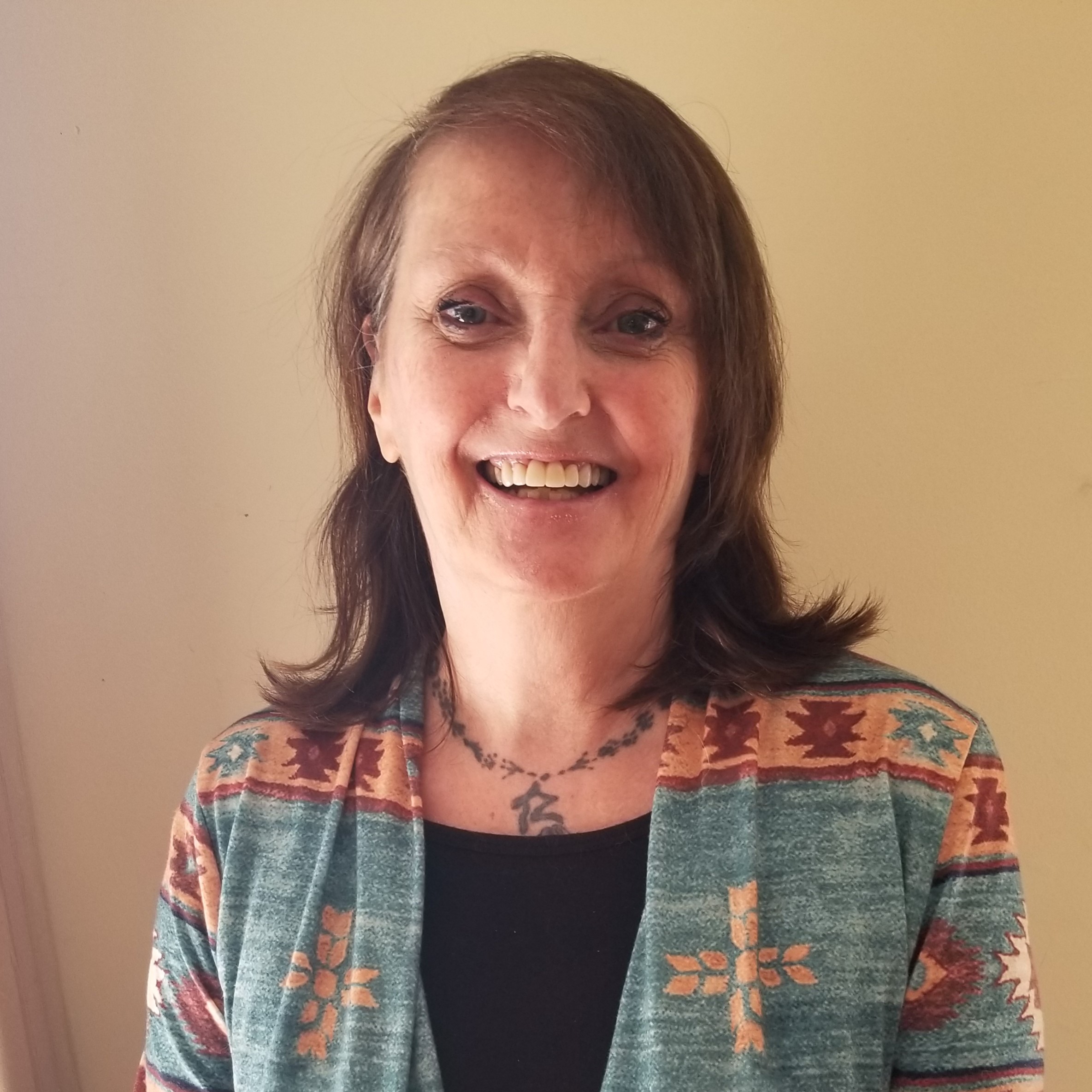 ---
Currently Accepting New Clients
---
Insurance Information: Registered Psychotherapist
Services Offered: Individual Therapy, Couple Therapy, Family Therapy, Youth Therapy (aged 12+)
Therapeutic Modalities: Emotion Focused Therapy (EFT), Solution Focused Therapy, CBT, DBT, Mindfulness, Emotion Regulation, Harm Reduction, EMDR Trauma Therapy
Areas of Focus: LGBTQ2IA+, Teen/Youth Issues, Depression, Bipolar, Confidence & Self-Esteem, Body Image, Self-Harm, Trauma, Mood Disorders, Anxiety, Grief, Borderline Personality, Addiction, Relationship Issues (monogamous and non-manogamous), Communication Skills, Stress, Intimacy and Sexuality, Conflict Resolution, Anger, Parenting, Postpartum
---
About Sharron
(She/Her)
With over 30 years of experience working in the mental health field I have never lost my passion for helping those struggling with mental health or addiction issues. My approach to therapy is client centered, meaning that my client's voice, needs and preferences always guide our sessions. I approach each client with the acceptance and respect that they deserve and never come from a place of judgement. It is my priority to provide a calm and safe space where clients feel comfortable to openly express their thoughts or concerns and to be their authentic selves.
I was initially drawn to the field of mental health after growing up with a mentally ill family member and witnessing the impact that their illness had on their life and the lives of family members. I have supported my daughter through mental health issues and have also dealt with my own mental health struggles related to anxiety and depression. These personal experiences have provided me with unique insight and understanding of what those living with mental health issues must cope with and manage.
I began my career in psychiatric nursing and have worked in both community and clinical settings. While working on the mental health unit at my local hospital, I witnessed the impact that loss of autonomy had on patients. This experience continues to impact my approach with my clients and reinforced my belief that clients should always feel heard and have a sense of control in our sessions. Working within a hospital setting provided me with the opportunity to collaborate with doctors and psychiatrists, while advocating for patients. I left with a strong understanding of the symptoms of psychiatric disorders along with treatment strategies, including medication. Within my current role as a psychotherapist, I understand how overwhelming the medical system can be and am able to provide support to clients navigating these settings.
I carry a vast amount of experience supporting youth, either through individual sessions, group therapy or through my years of outreach in high school settings. I also hold a passion for working with LGBTQ+ folks and have had the privilege of supporting many transgender clients through their transition including coming out, hormonal therapy, surgery and adapting to living as their authentic selves in the world.
I am trained and experienced in many therapeutic approaches including Cognitive Behavioural Therapy (SBT), Dialectical Behavioural Therapy (DBT), Mindfulness and trauma therapy, including EMDR. I adapt my approach based on the needs of each individual client but have found it effective to help clients develop coping skills that they can use in times of stress, anxiety or overwhelm.
I strongly believe that having proper work/life balance is vital to mental wellness. To attain this in my own life I ensure that I have free time daily to practice self care, spend time with friends or family and relax at home with my cats. I would be honoured to connect with you and to have the opportunity to support you on your unique journey to mental wellness.
Schedule an appointment with Sharron