Ojasvi Bhardwaj
"Empowerment through Connection"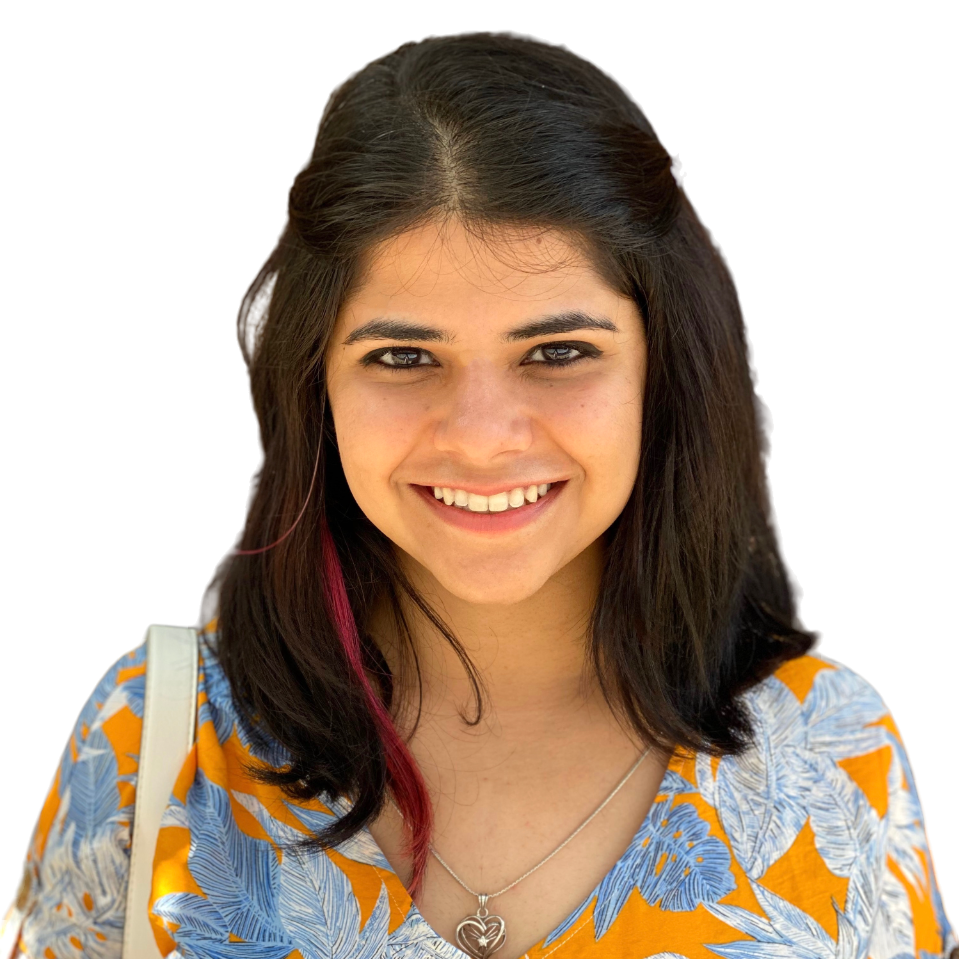 Ojasvi Bhardwaj

MSc, RP (Qualifying)
---
Currently Accepting New Clients
---
Insurance Information: Registered Psychotherapist (Qualifying)
Services Offered: Individual Therapy, Couple Therapy, Family Therapy, Youth Therapy (16+)
Therapeutic Modalities: Systemic Therapy, Couple & Family Therapy (CFT), Mindfulness Based Therapy (MBT), Cognitive Behavioural Therapy (CBT), Acceptance and Commitment Therapy (ACT), Transactional Analysis (TA), Psychodynamic and Psychoanalytic Therapy, Compassion Focused Therapy, Emotion-Focused Therapy (EFT), Attachment Based Therapy (ABT/ABFT)
Areas of Focus: Marital and Premarital Concerns, Attachment, Complex Trauma and PTSD, Emotional Dysregulation, Coping Skills, Immigration and Relocation, Depression, Anxiety, Confidence & Self-Esteem, Relationship Issues, Infidelity, Stress, Grief, Cultural & Racial Identity, Pregnancy & Postpartum, Anger, Spirituality, LGBTQ2IA+, Intimacy & Sexuality
---
About Ojasvi
(She/Her)
A very warm hello to you. I understand that taking the first step towards therapy can be both empowering and daunting. Know that you are not alone on this path; I am here to support you, co-creating a space where your experiences are valued, your struggles understood, and your growth celebrated.
I hold a master's degree in Couples and Family Therapy from McGill University, a master's degree in counselling psychology and a bachelor's degree in psychology from India. These milestones marked the start of my mission to bring about positive change in the lives of individuals, couples, and families.
My professional and personal experiences have taken me on a global journey. With a profound respect for cultural, human diversity and a deep understanding of both Western psychology and Eastern practices, I bring a holistic, systemic, and culturally sensitive lens to therapy. I maintain a professional commitment to providing a safe and inclusive space for individuals, couples and families from diverse backgrounds, cultures, and orientations.
While I work with individuals, couples, and families across many areas of focus, I specialize in relational therapy, complex trauma, life transitions, grief, anxiety, and depression. Your uniqueness guides our work, and I tailor my approach to meet your specific needs. As your therapist, I gently challenge entrenched patterns, providing a compassionate, curious, and hopeful space for you. With extensive training in evidence-based models such as CBT, ACT, psychodynamic, and mindfulness, I offer an integrative, humanistic, and experiential approach to therapy with heart-centered mindfulness at the core of the practice. The backbone of my work is always trauma-informed care with a strengths-based approach.
In my own journey I've cultivated some simple practices that nourish my well-being. Meditation has been a steadfast companion for the past 12 years, grounding me in moments of tranquility. While I may not be a professional, creating abstract art is a cherished pastime as well. After a long day of supporting others, I relish the simple pleasure of brewing a fresh pot of chai and savoring moments with my partner.
As we embark on this transformative journey, remember you're not alone; I am here as your compassionate companion. If you seek an empathetic, and nurturing space to initiate your therapeutic journey, I wholeheartedly invite you to connect with me.
Language shouldn't be a barrier to healing. I am proficient in English and Hindi and understand Punjabi, and Gujarati, ensuring you can express yourself comfortably.
Schedule an appointment with Ojasvi