Monika Georgieva
"Empowerment through Connection"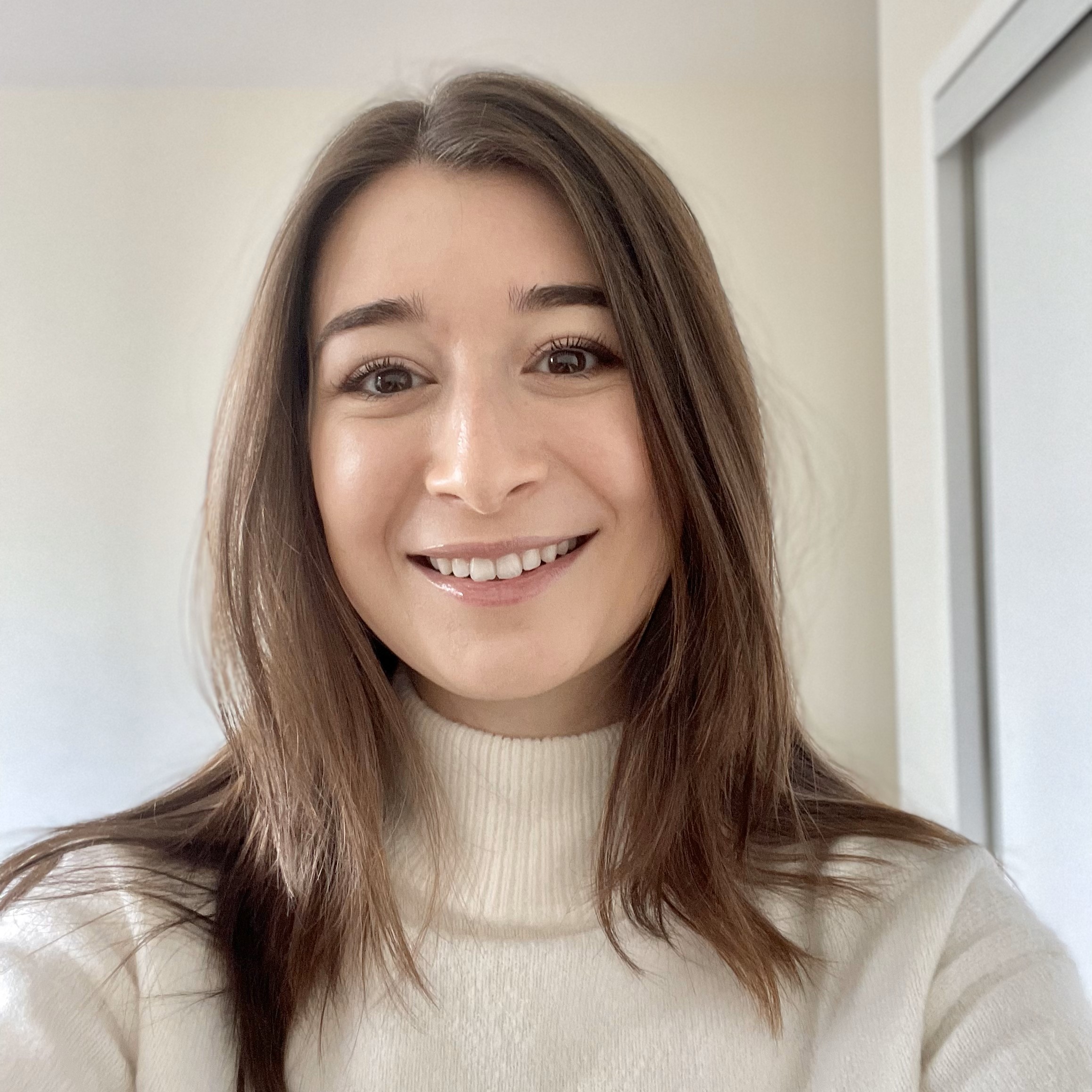 ---
Currently Accepting New Clients
---
Insurance Information: Registered Psychotherapist
Services Offered: Individual Therapy, Couple Therapy, Family Therapy (age 18+)
Therapeutic Modalities: Emotion(ally) Focused Therapy (EFT), Narrative Therapy, Solution Focused Therapy (SFT), Dialogic/Collaborative Therapy
Areas of Focus: Life Transitions, Grief and Loss, Relationship Issues, Aging and Health Concerns, Depression, Stress, Anxiety, Confidence & Self-Esteem, Immigration, Cultural & Racial Identity, Pregnancy & Postpartum, Career Guidance, Intimacy and Sexuality, Anger, Parenting, LGBTQ2IA+, Body Image
---
About Monika
(She/Her)
Life presents us all with challenges, and I believe that one of the greatest gifts we can give ourselves is the opportunity to heal and grow. My experiences have taught me that healing and growth occur through authenticity, acknowledgement, and connection and I believe therapy can provide a space for this process to unfold.
My approach is rooted in relational, systemic, strength-based, and anti-oppressive practices that seek to strengthen and empower those I work with. In my work with individuals, couples, and families, I draw on my professional training and lived experiences. I hold a Master of Science degree in Couple and Family Therapy, and I am formally trained in various therapeutic modalities including Emotion(ally) Focused, Narrative, Solution-Focused, and Dialogic/Collaborative therapies. I also have prior professional experiences in the fields of Gerontology and Health Promotion. On a personal note, I have a lived experience with immigration and an understanding of the inherent challenges in navigating different value systems and in balancing the individual with the collective. As a result, I have come to believe that the relationships, communities, and larger systems we are part of, speak to "why" and "how" we need to heal and grow.
I recognize that each person has a unique journey and as a therapist, my role is to support you in yours. In my work, I am committed to developing a safe and trusting therapeutic environment and a space in which you feel heard, respected, valued, and understood. What you can expect within our sessions is to be met with openness, compassion, honesty, and genuine care and curiosity. It is my hope that our work together will be a space for you to develop greater awareness of how you experience the world and of your hopes for healing and growth. Therapy sessions can offer the space to process and make sense of the challenges you may be navigating, while exploring and connecting with your inner strength and resources. This process may provide the opportunity to strengthen, develop or re-define the relationships within your life, including with yourself and others based on the core values and desires you hold.
I believe taking active steps to care for oneself is important. Some of the ways in which I do that include taking time to reflect and to be with myself, spending time with loved ones, engaging in mindfulness-based hobbies, spending time outside, trying new foods, and travelling.
Regardless of where you are in your journey, please know that I welcome the opportunity to meet with you, whenever you are ready to do so.
Schedule an appointment with Monika