Online Therapy for Pregnancy & Postpartum Depression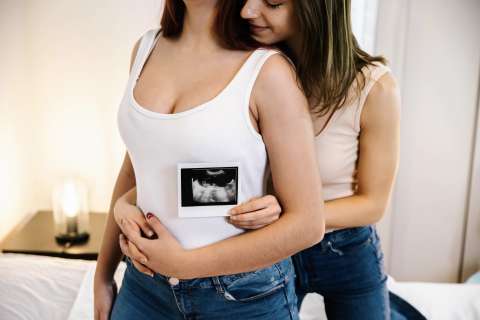 If you are experiencing mental health challenges during pregnancy or during the first year of your child's life, you are not alone and you are not to blame. Ideas of pregnancy and parenthood can often be romanticized, while the actual experience involves psychological and physiological changes, renegotiating responsibilities, transitioning into a new role, and developing new skills.
While many experience 'baby blues' shortly after the arrival of a child, for some, symptoms of anxiety and/or depression can appear during pregnancy and continue to persist into the early years of a child's life. There are many terms to describe these experiences such as 'pregnancy depression', 'after pregnancy depression', and 'postpartum depression' all of which, are used to describe the depressive and anxious symptoms that may present themselves as overwhelming sadness, unexplained physical complaints, increased anger or irritability, or a lack of connection towards the baby. In addition, complications experienced during pregnancy or delivery can lead to re-experiencing the event, increased avoidance behaviours, emotional numbing, and hyperarousal/hypervigilance.
Social attitudes toward mental health challenges during pregnancy and the postpartum period often create fear in acknowledging your struggles. Therapy for pregnancy depression and postpartum depression can provide an important first step in accessing support. Alongside your psychotherapist, you will come to understand how common these mental health struggles are, and that these difficulties are not a reflection of your worth or ability as a parent. Exploring your challenges from a place of curiosity and compassion may allow you to better understand the emotions you are experiencing. Accessing support during this new chapter in your life can help strengthen your social connections, discover the depth of your inherent strength, and help you navigate the increasing demands in your life.
Find a Therapist for Pregnancy & Postpartum Depression at Psychotherapy Collective
Finding a therapist for postpartum depression or pregnancy depression can be difficult. At Psychotherapy Collective, our Registered Psychotherapists provide an empathetic, supportive, and empowering environment to assist you during this period of transition. View our therapist profiles below and book a free consultation for online therapy.