What is the Difference Between a Psychotherapist vs Psychologist vs Psychiatrist vs Social Worker?
Deciding that you would like to seek therapy is a big step for anyone. Once you have committed to the idea of embarking in a therapeutic relationship it should not be difficult to proceed, right? There are many different professions within the Mental Health Industry, and it can be difficult to differentiate between health titles. At Psychotherapy Collective many new clients ask us questions such as What is Psychotherapy? What do Psychotherapists do? What is the difference between a psychotherapist vs psychologist vs psychiatrist vs social worker? Do they all offer therapy? How do I decide who to see? We will examine these questions to help differentiate between the various mental health titles to facilitate your pursuit of therapy. An important thing to remember is that although these titles consist of different training and education, the approaches utilized in therapy often overlap.
What is Psychotherapy?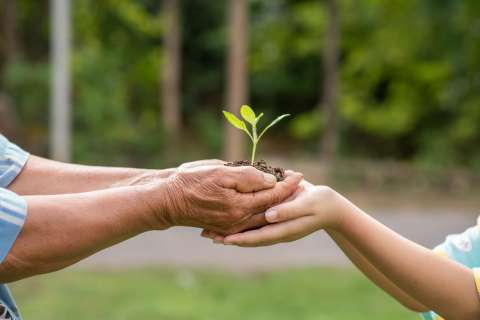 Psychotherapy is talk-based therapy between a client and a regulated mental health professional holding a permit to practice. In Ontario, Registered Psychotherapists, Psychologists, Psychiatrists and Social Workers can offer psychotherapy in a regulated environment. The regulatory bodies vary by province which is why offering online psychotherapy services across Canada is currently difficult and the reason Psychotherapy Collective has not yet expanded outside the province of Ontario.
Licensed mental health professionals can offer psychotherapy sessions in various formats including individual therapy, couple therapy, family therapy, and group therapy. The goal of psychotherapy is to develop a collaboration between client and therapist to create desired change in a client's day-to-day life. Since individuals bring forth diverse issues and topics to therapy the goals established within the therapeutic relationship will vary substantially. Here, at Psychotherapy Collective our slogan is 'Empowerment through Connection' as our focus is to empower individuals to be agents of meaningful change in their lives.
---
What do Psychotherapists Do?
First, let's discuss the difference between an Ontario Registered Psychotherapist and a licensed mental health professional that can offer psychotherapy. As mentioned, a licensed psychologist, psychiatrist and social worker are able to offer psychotherapy, as are Registered Psychotherapists. The designation of Registered Psychotherapist refers to individuals specifically trained to provide psychotherapy that are licensed, and regulated, by the governing body of the College of Registered Psychotherapists of Ontario (CRPO). Ontario Registered Psychotherapists  are required to obtain both an undergraduate and master's degree and must follow professional and ethical guidelines set out by the college. Approaches and models used in psychotherapy sessions will vary by therapist depending on the type of education and training they have received.
Registered Psychotherapists, as opposed to other licensed mental health professionals, strictly offer psychotherapy sessions. They do not conduct assessments, make diagnosis, or prescribe medication. They are specifically trained and certified to offer talk-based therapy to improve the mental health and well-being of their clients in a regulated environment.
---
Differences between Psychotherapist vs Social Worker
Social Workers are licensed mental health professionals who can provide both psychotherapy and/or counselling services. While both Registered Psychotherapists and Social Workers are trained to offer psychotherapy sessions, Social Workers typically have an emphasis on connecting clients to the community and support services available to them. In Ontario, Social Workers are regulated by the Ontario College of Social Workers and Social Service Workers (OCSWSSW). Social workers must have an undergraduate degree in Social Work, and most will go on to obtain a Master of Social Work degree. Like Registered Psychotherapists, the training Social Workers receive is based upon their specific program. Some social workers work within a community setting while others specifically focus on practicing therapy and counselling services.
---
Differences between Psychotherapist vs Psychologist
When evaluating the differences between Psychotherapist vs Psychologist the common overlap between the two mental health professions is the ability to offer psychotherapy sessions. A Psychologist is required to have a master's degree or PhD in psychology. While each Psychologist is different, the profession typically focuses on testing, assessments, and research. However, as mentioned, Psychologists are also professionally trained to offer psychotherapy sessions.
At Psychotherapy Collective we are often asked 'how do I know if I should see a psychotherapist or a psychologist?'. The answer depends on what type of mental health support you require. If you are strictly interested in psychotherapy sessions, not all psychologists will offer weekly or monthly talk therapy sessions as many psychologists focus on testing, research, and assessments, making the process of finding a psychologist more difficult. However, it is important to note that if you require a diagnosis, you must seek assistance from a psychologist or psychiatrist to undergo the testing and assessment required.
---
Differences between Psychotherapist vs Psychiatrists
Like psychologists, the only shared commonality between Psychotherapist and Psychiatrists is their ability to offer psychotherapy sessions. Psychiatrists are medical doctors able to prescribe medication. Unlike the approach taken by a Registered Psychotherapist, psychiatrists work with clients in a psychological and biological capacity. The biological element is an important one and provides psychiatrists with the ability to prescribe medication. If you are seeking medication to aid with any mental health issues you must see a psychiatrist or family doctor. Psychiatrists typically offer psychotherapy sessions in combination with assessments, diagnosis, and medication to help individuals suffering from neurological problems, acute illness and complicated medical histories.
---
What type of therapist should you seek?
There is no definitive answer to tell you which type of therapist you should see. The answer will vary based on your individual needs and the depth of your mental health struggles. If you require medication, you must see a psychiatrist or a doctor. If you require an assessment or diagnosis, you must see a psychiatrist or a psychologist. If you are seeking a therapist to facilitate psychotherapy sessions you can see a Registered Psychotherapist, a Social Worker, a Psychologist, or a Psychiatrist. Keep in mind that since psychologist and psychiatrists offer assessments and diagnosis the wait lists to see them could be much longer than psychotherapists or social workers.
Have any questions? Don't hesitate to contact us.