McKaylah Nurse
"Empowerment through Connection"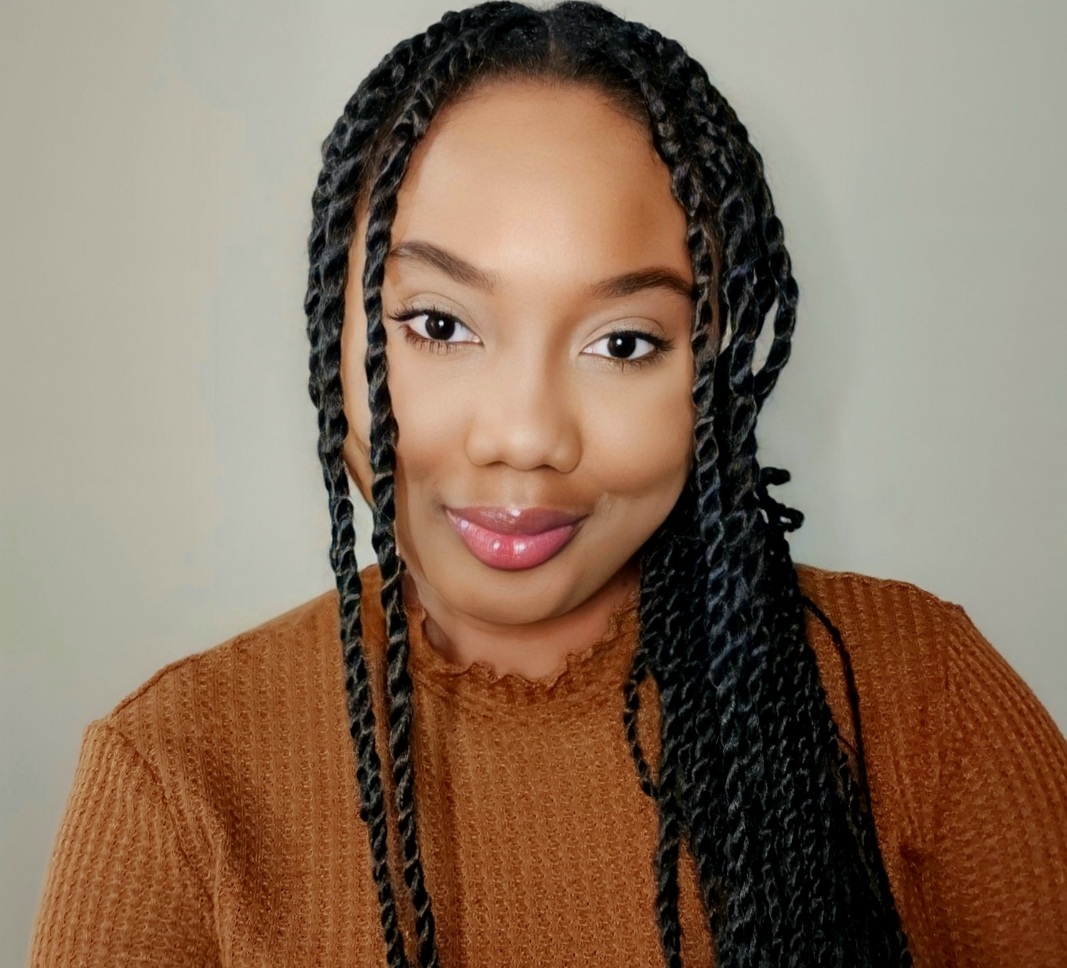 McKaylah Nurse

MSc, RP (Qualifying)
---
Currently Accepting New Clients
---
Insurance Information: Registered Psychotherapist (Qualifying)
Services Offered: Individual Therapy, Couple Therapy, Child and Family Therapy (ages 12+)
Therapeutic Modalities: Narrative Therapy, Emotion(ally)-Focused Therapy, Solution-Focused Therapy, Dialogic/Collaborative Therapy.
Area of Focus: Cultural and Racial Identity, Intergenerational Trauma, Value Conflicts, Relationship Issues, LGBTQ2IA+, Parenting, Anxiety, Stress, Anger and other Emotion Processing and Regulation, Immigration, Intimacy & Sexuality, Grief and Loss, Pregnancy and Postpartum, Life Transitions, Confidence & Self-Esteem
---
About McKaylah
(She/Her)
I view therapy as a space for genuine connection, exploration, and creating meaning with clients. I recognize that the therapeutic process requires vulnerability, and I am mindful of the power and privilege I hold in my role as a therapist. I aim to create a safe enough space where you feel emotionally supported to tell your stories, engage in honest reflection, and align yourself with your preferred way of being. I am here to walk alongside you through this potentially overwhelming and seldomly linear process. My therapeutic approach is grounded in authenticity, intention, and collaboration.
I believe my journey to becoming a relational therapist began in childhood. I grew up in Barbados, a predominantly Black developing country in the Caribbean where most of our ways of being and existing in relationships contrasted with what I saw portrayed as the norm in Western media. From a young age, I was intrigued by my observations that people live and relate to each other in different ways, as members of various systems. My interest in psychotherapy deepened as I sought to learn more about the cognitive, emotional, and social influences on human behaviour, and how I could support others in accessing alternative perspectives and behaviours to improve their relationships and personal well-being.
At age 19, I migrated to Canada to immerse myself in an unfamiliar culture while pursuing a Bachelor of Applied Science in Child, Youth, & Family studies before obtaining a Master of Science in Couple and Family Therapy at the University of Guelph. Through my learning, I continued to broaden my perspectives and deepen my understanding. My journey has been challenging, having experienced the impact of external constraints and internalized influences leading to obstacles in reaching authentic potential. However, these forces and my own personal therapeutic journey continue to motivate me to counter these barriers in my work.
As a Registered Psychotherapist (Qualifying) my intention is to engage with clients in responsive, and culturally humble ways. I believe everyone possesses an innate wisdom and expertise in their personal experiences, and my role is to support you in recognizing and utilizing your strengths in a way that aligns with your desires and situational context.
I work with individuals, couples, and families from a relational and systemic lens. This means that I attune to differences in power and privilege and invite you to consider how the broader systems in your life, such as relationships, cultures, and communities, influence your experiences. To do this, I engage in trauma-informed and anti-oppressive practice. I collaborate with clients from a variety of backgrounds, identities, relationship configurations, and desires using an integration of dialogic, narrative, emotion(ally)-focused, and solution focused therapeutic approaches.
I recognize that psychotherapy is one of many pathways to healing. Thankfully, we live in a time where more priority is being given to mental health and wellness. Some of the things that keep me mentally well include spending time alone, connecting with loved ones, having meaningful conversations, reading, and discovering new series to watch.
Schedule an appointment with McKaylah